We can make back to back, L, U and F shaped switchboards that comply with the the latest standard AS/NZS 61439.1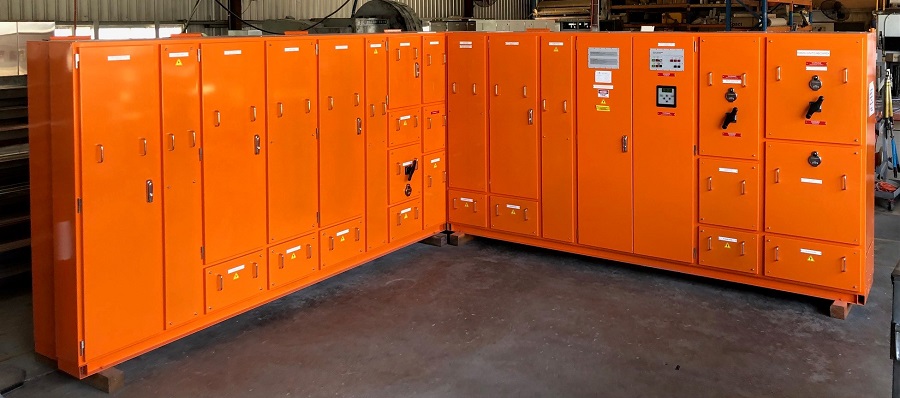 GB Electrics can custom build a switchboard to your exact specifications. We specialise in custom boards and take pride in being able to deliver a product that can meet your specific requirements. This recently completed 9m long L shaped switchboard was designed in 3 sections. Two larger side sections and one smaller corner piece for bus bar. The challenge for this project was to make cut outs in the sheet metal design as the switch room had pre-existing posts.

Our in house design team worked together to get these measurements correct, so the board slid into place perfectly without being impacted by the posts. The board was delivered in separate sections. To do this we make allowances in our bus bar work.
We test it fully completed and provide connection pieces of bus bar so the board can be re-joined on site.
If you need a board made urgently it can be a challenge in the current environment due to the global supply shortage. This board required an ASCO switch which is made in Denver, Colorado. We were facing an 8-10 week delivery via sea freight. Our team was able to secure an accelerated delivery time via air freight and had the ASCO delivered in just over 5 weeks and installed the the day after it was delivered.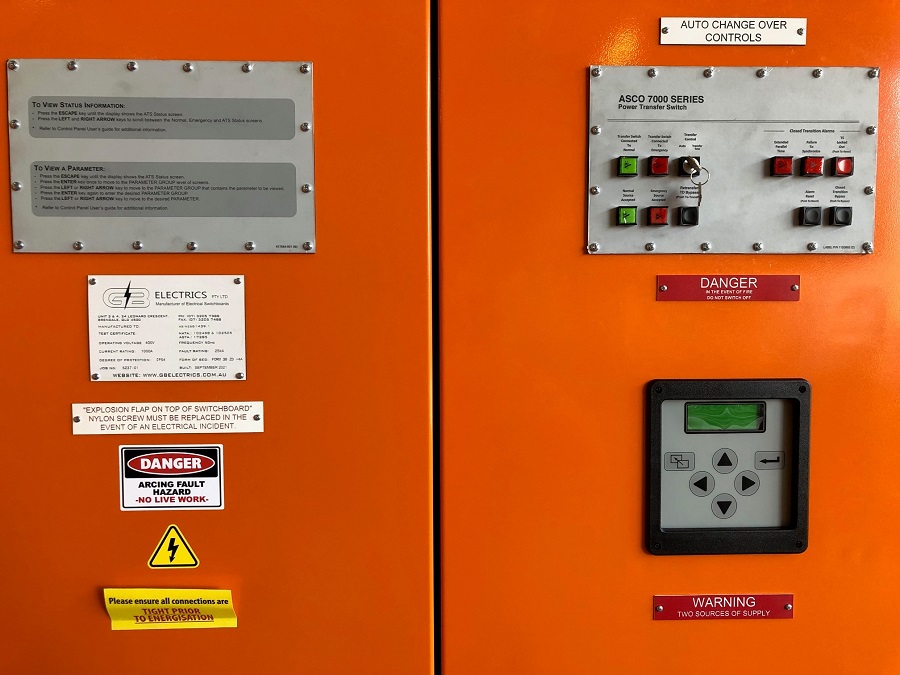 Our team would love to help you on your next custom switchboard that is designed to the latest standard 61439.1.
Please feel free to give us a call on (07) 3205 7388 and we can talk through all your design requirements.
We would happily accommodate your challenging project.